Posted on
By Stephane Modica
Posted in crafting, DIY, do it yourself, easy sewing, gift ideas, How to make an insulated wine bag, how to sew a wine bag, insulated bag, ng original, project, sewable gift ideas, sewing, sewing under 15 minutes, sewing with insulation, sewing with vinyl, silver lining, tutorial, waterproof lining, Wine Bag, wine lover, working with insulation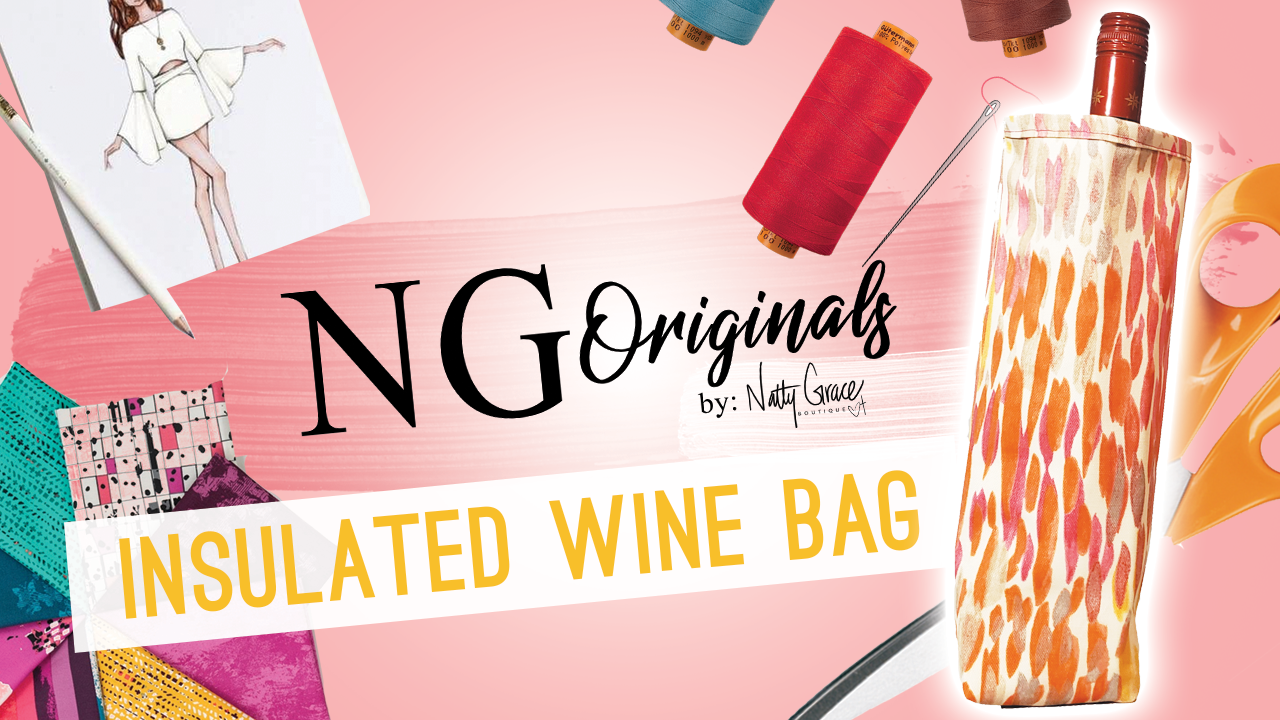 Easy DIY sewing tutorial on how to make an insulated Wine Bag. This project is roughly an under 15 minute project, and takes only about 5 minutes of prep time. In this video you will learn how to make a simple project that ends in a very efficient finish. You will work with sewing with a vinyl fabric, a silver lining (insulating lining) and with duck canvas. You will learn how to make a binding trim, and how to use the Box Method for sewing flat bottoms to any bag.

TO MAKE THIS BAG YOU WILL NEED
* 12 X 13 inch pieces of the following:
A little Direction:
Step 1: CUT FABRIC
Cutting your fabric shouldn't take you long. You'll be cutting 4 pieces total (see above for measurements) 
*All item are linked above. Just click the item and it will open a new window linking right to where you can purchase them
Step 2: Layer your 3 12x13 pieces together
You will start with your fabric piece and place that face down o your surface. 
The order of the layers will be: Fabric, Insulating Lining, Vinyl or waterproof lining
Step 3: Stitch your 3 layers together
*If you are using a machine, your stitch length needs to be set at a minimum of 3 to avoid perforating your vinyl layer.
You will be stitching across the 13 inch side. This step is to make is easier to attach all the layers in the binding piece. These fabrics are naturally very slick, especially under the presser foot, and we want to avoid movement when trying to slip them inside the binding. 
Step 4: Make your binding
BINDING STEP 1:
Fold your 2x13 inch piece in half on its long edge and use your iron to press flat.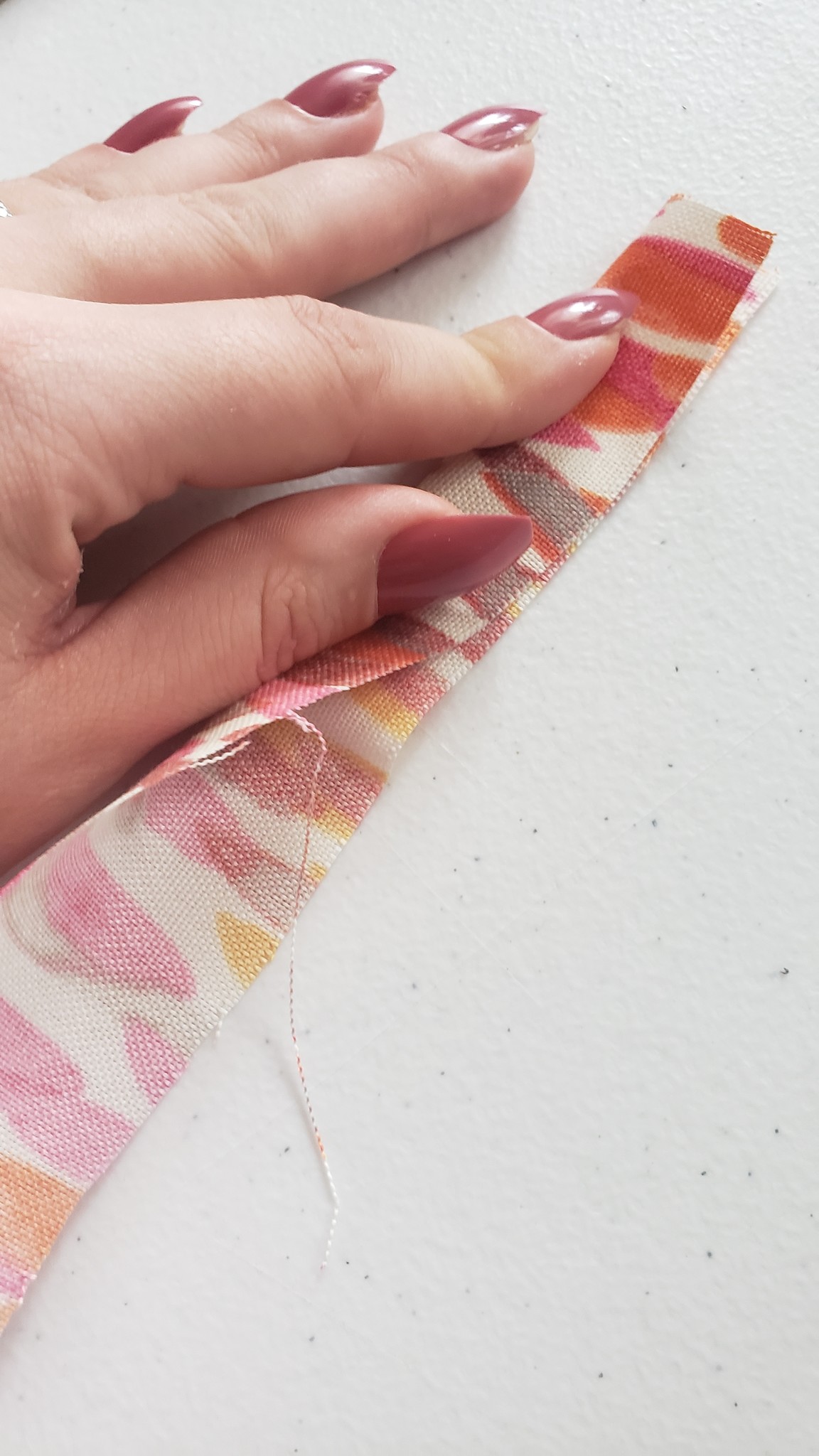 BINDING STEP 2:
Unfold your strip so that you can now see the fold line you just create.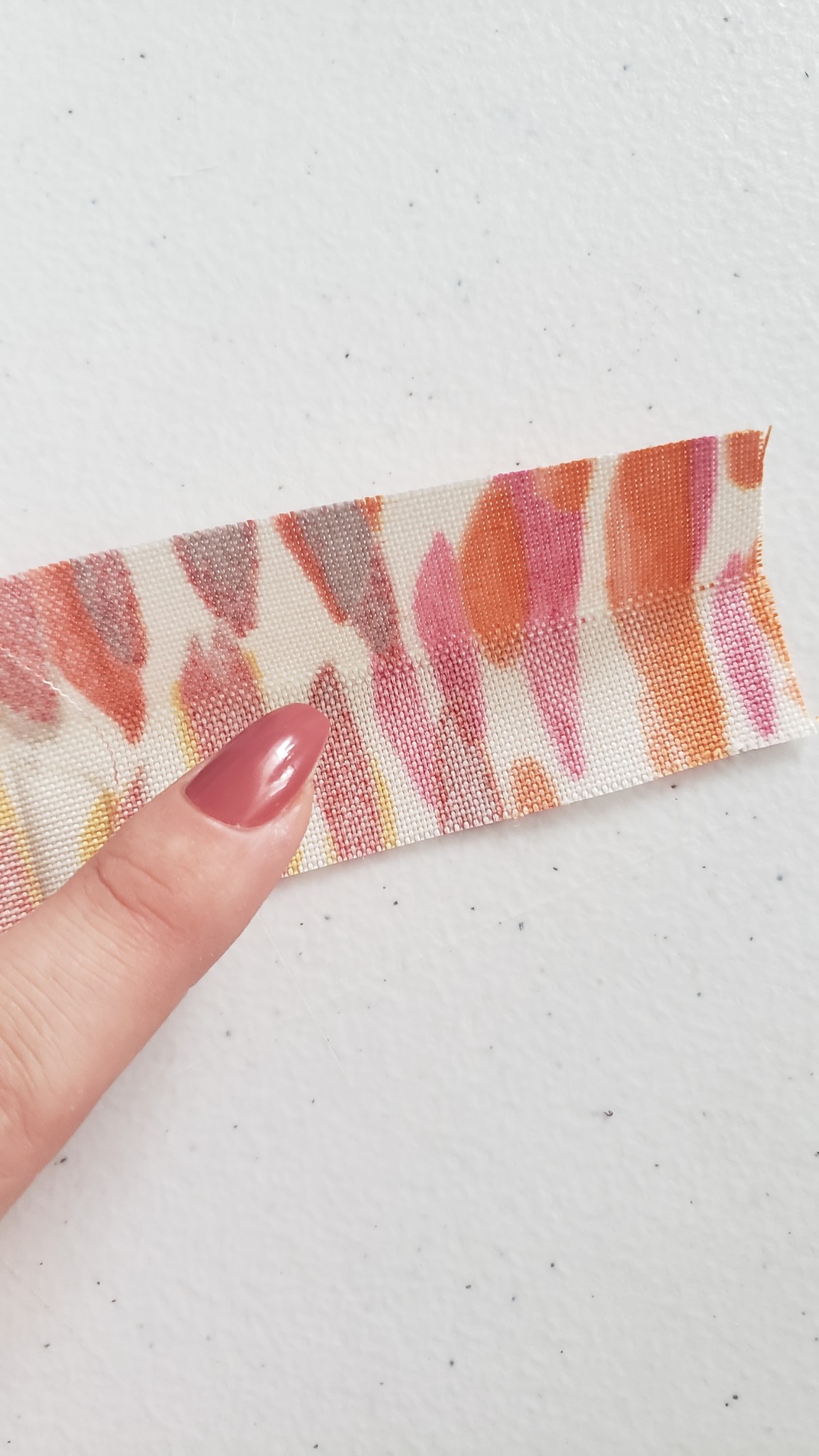 BINDING STEP 3:
Fold in the outsides into that center fold line and press flat with the iron.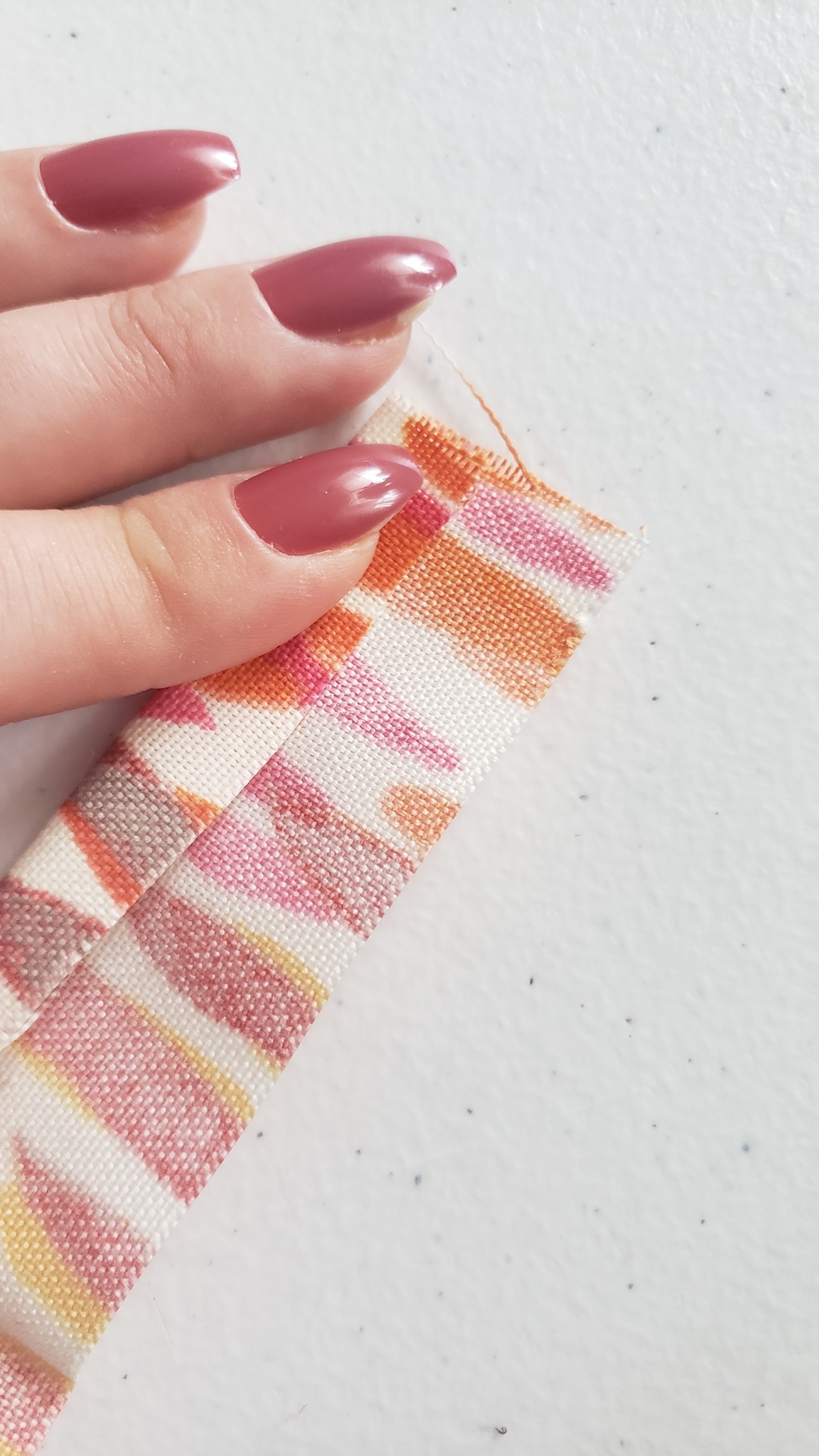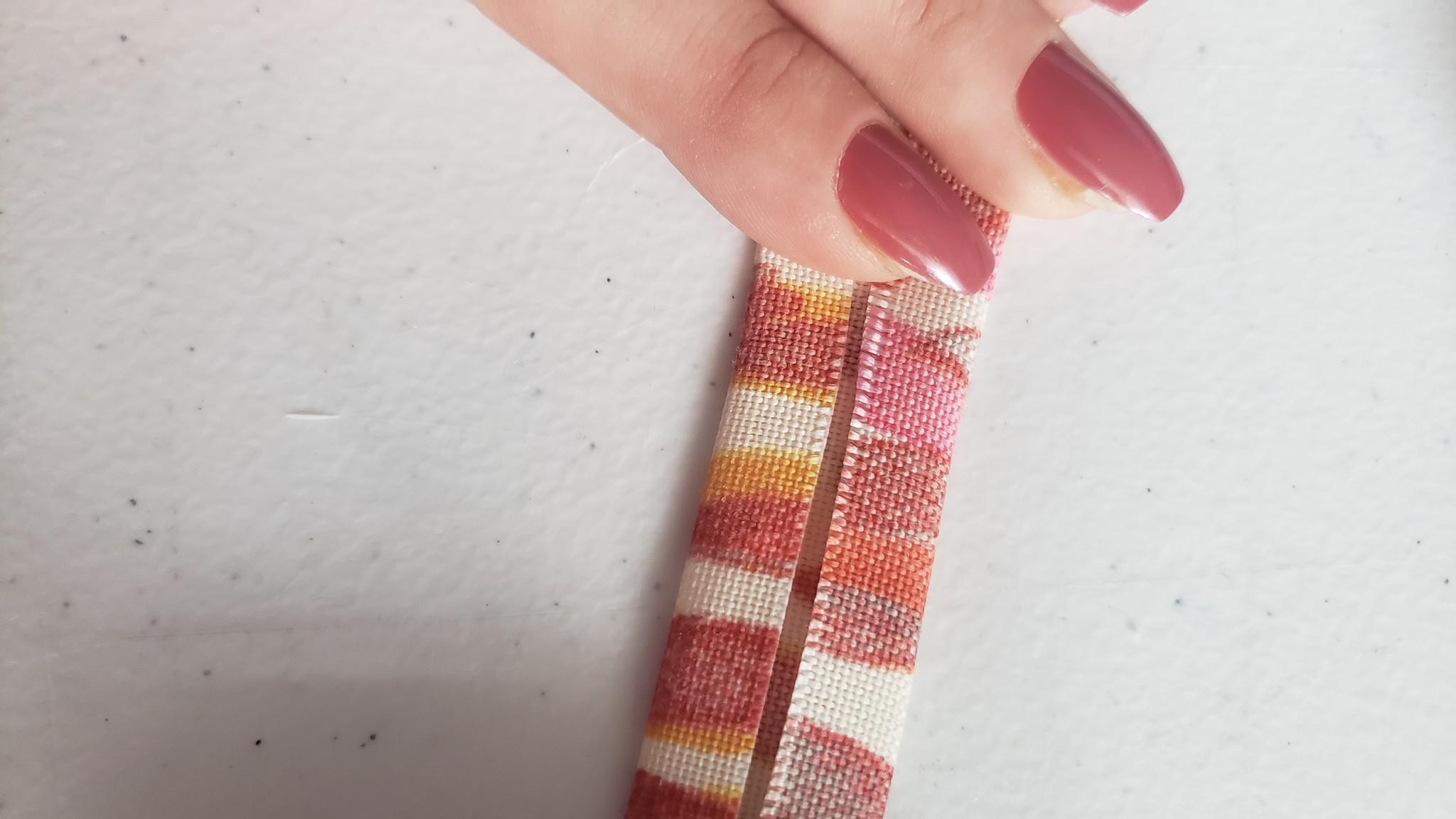 BINDING STEP 4:
Fold in half again on the long edge, keeping your last 2 folds in tact and press your seam flat.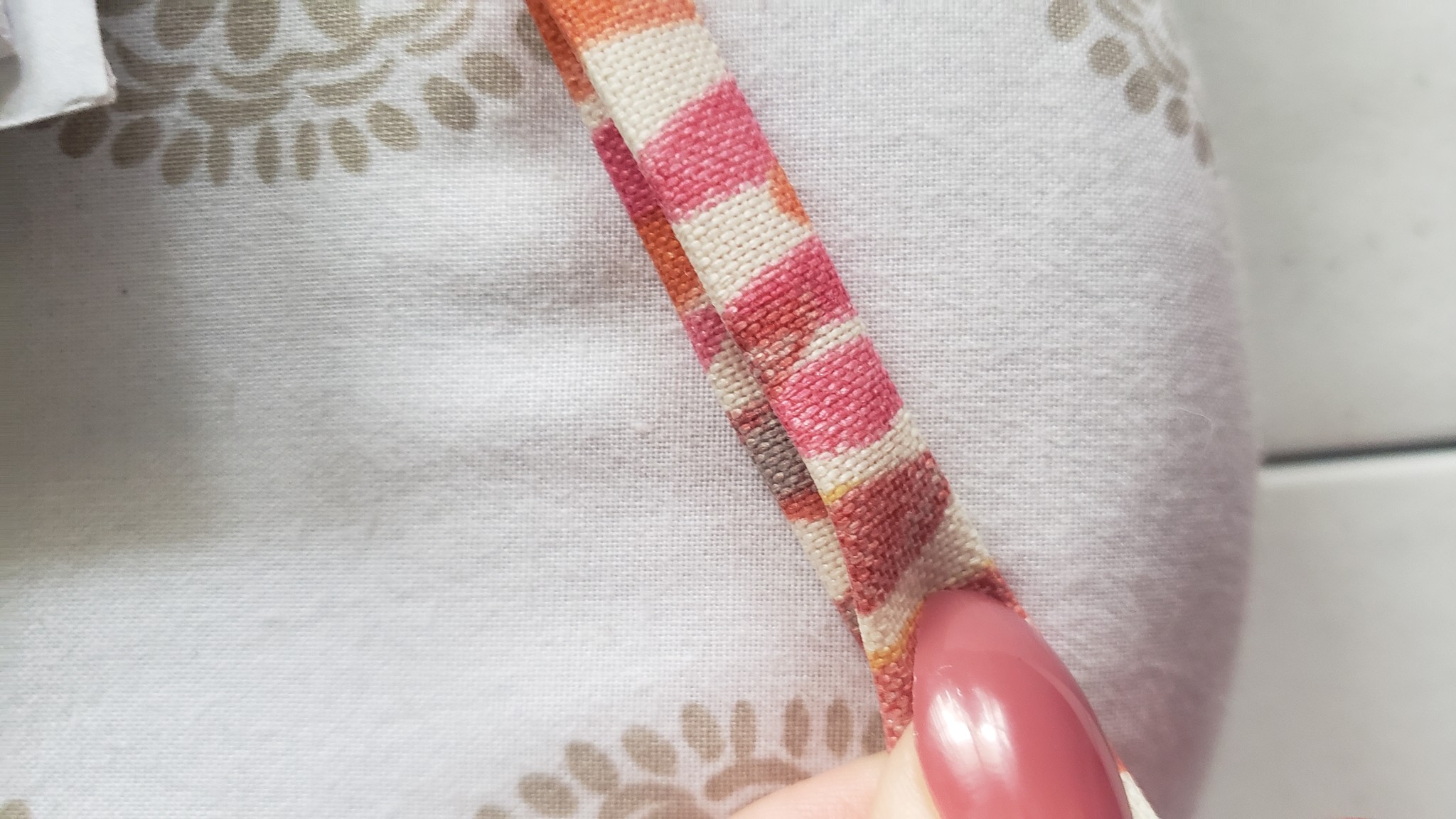 Step 4: Place your 3 layers into your binding
Since you stitched your 3 layers together, this step should be fairly easy. 
*you want to make sure that your 3 layers are pushed all the way into your binding strip to assure an even finish. 
* In the video I speak of a binding presser foot, it is not necessary, but is definitely a great investment, as it's only a few dollars. 
BINDING FOOT << CLICK FOR BINDING FOOT
Straight stitch (Top Stitch - right side of your fabric facing up) all of your layers in the binding together. 
Step 5: Stitch your side seam.
Fold your raw edges together right side to right side and straight stitch your side seam together. 
trim any excess off (about .25 in from the seam) 
Step 6: (Optional) Box Method
* if you choose to bypass this step, just straight stitch across the bottom to close. 
Measure 1 inch boxes in each bottom corner
Cut out those boxes
Straight stitch across your new bottom (backstitching about a half inch at beginning and end) DO NOT STITCH YOUR CORNERS CLOSED
Open your corners and sandwich together to make a flat straight closure
Straight stitch to close. 
Step 7: Turn your bag right side out
Carefully pull your bag right side out and VOILA! ALL DONE!